Healthy Urban Forests, Healthy Communities
Services and Co-Benefits of Trees
Healthy urban forests provide important services to residents. Every street tree is contributing to our health.
Every tree is improving the air quality, filtering storm water, and reducing CO2.
Reducing Heat Island Effects
Urban areas in the Pacific Northwest are hotter than the surrounding forested areas. Here, trees are critical because they  improve energy savings and reduce these heat island effects by providing shade .
Trees have also been linked with improved mental health and wellbeing by improving the quality of place and our journeys.
Back Title
We are seeing a growing acknowledgement of the importance of trees to combat (and mitigate the impacts of) the climate crisis-including within our cities. However, a series of structural problems inherent in our urban forestry management processes are working against the more and more ambitious tree-planting targets that cities are announcing.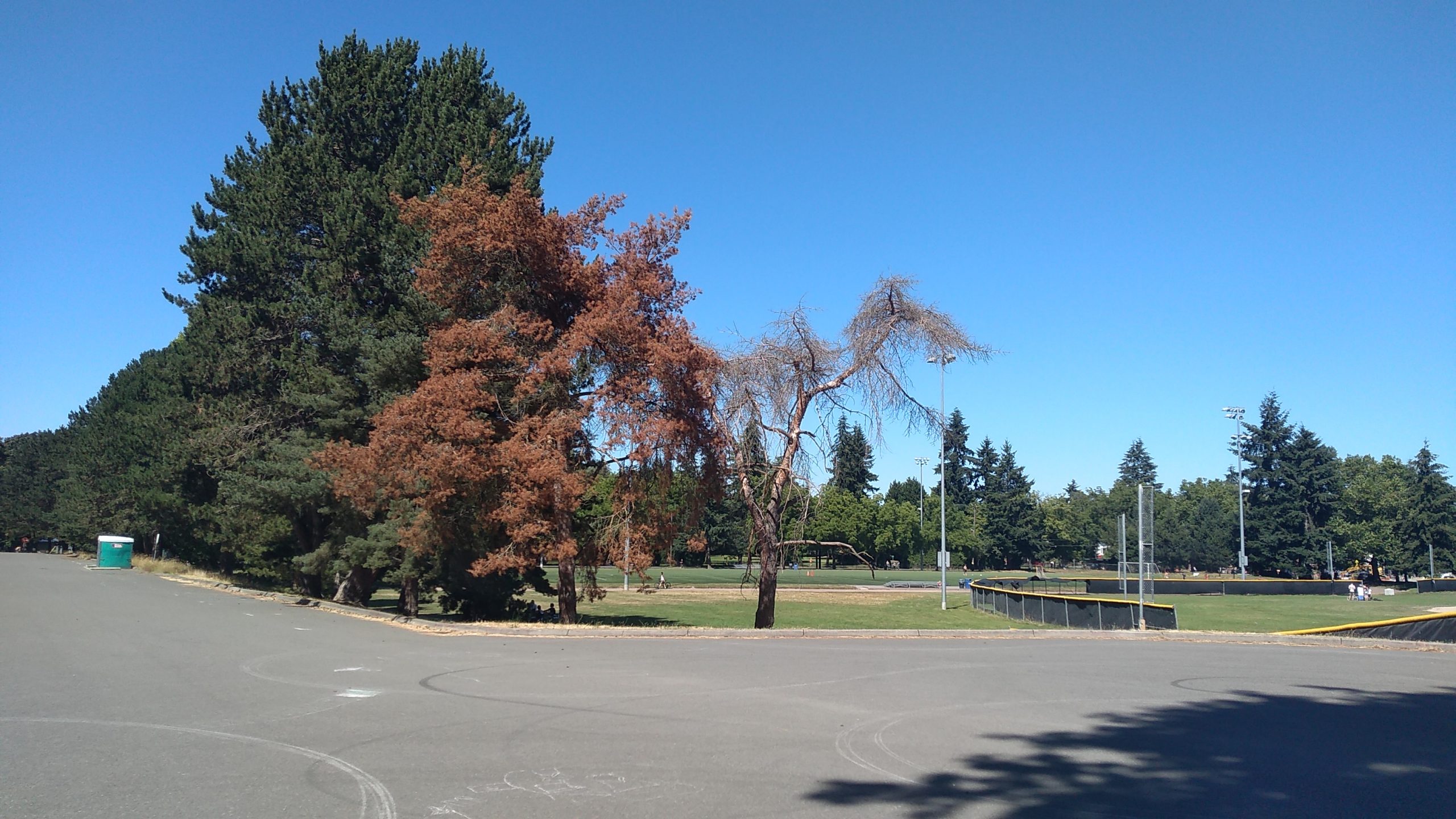 "Unfortunately, healthy urban forests are disproportionately cultivated and accessible."
Sadly, many of the hottest neighborhoods in cities are those occupied by Black, Indigenous, and People of Color communities. Arguably, the root of this injustice stems from America's racist ideals and practices in the 1930s.
1936 Home Owners' Loan Cooporation
The legacy of these decisions is still apparent today.  Neighborhoods that were less eligible for financial investment opportunities have reduced forest canopy coverage and greater heat levels. More information and data available at the Mapping Inequality Project.
Back Title
RICHMOND, Va. - On a hot summer's day, the neighborhood of Gilpin quickly becomes one of the most sweltering parts of Richmond. There are few trees along the sidewalks to shield people from the sun's relentless glare. More than 2,000 residents, mostly Black, live in low-income public housing that lacks central air conditioning.
Trees as a civil right: 'All we have is cement and pavement'